PARTICIPATE IN THE COMPETITION
Terms and conditions
The ROYAN-ORGUES composition competition is open to all. A candidate can participate in one of the two following categories:
Solo organ (total duration of 5 to 8 minutes)
Organ and instrumental ensemble (total duration 7 to 10 minutes)
The candidate is invited to take note of the specifications that he/she will have to respect in the process of composing the work that he/she will submit to the jury. Any questions on this subject should be asked by e-mail.
Competition's Prize
Solo organ

1st Prize – Prize of the City of Royan: 1200€
2nd Prize: 750€

Organ and ensemble

1st Prize: Commissioned by the Ars Nova ensemble and financial valuation
2nd Prize: 1200€
Announcement of the winners
The winners of this first edition will be announced on Wednesday 19 July 2023 at 8.30 pm during Pascale Rouet's recital for the second concert of the Royan-Orgues 2023 season.
Awards ceremony and creation concert
The winning works will be premiered on the Boisseau organ of Notre-Dame de Royan – France, from 23 to 25 October 2023, by the Ars Nova ensemble, conducted by Jérôme Pillement. The organ will be played by Emmanuelle Piaud – titular organist, as well as by the organists Thibault Fajoles and Alexis Grizard, students of Thomas Ospital and Olivier Latry at the Conservatoire National Supérieur de Musique et de Danse de Paris.
Submitting a work
The application file must be sent electronically and include:
A CV + a biography
A note of intent
The score of the work in PDF format
A photograph with good quality (preferably HD) (if applicable with the corresponding © credit)
The registration fee (15€)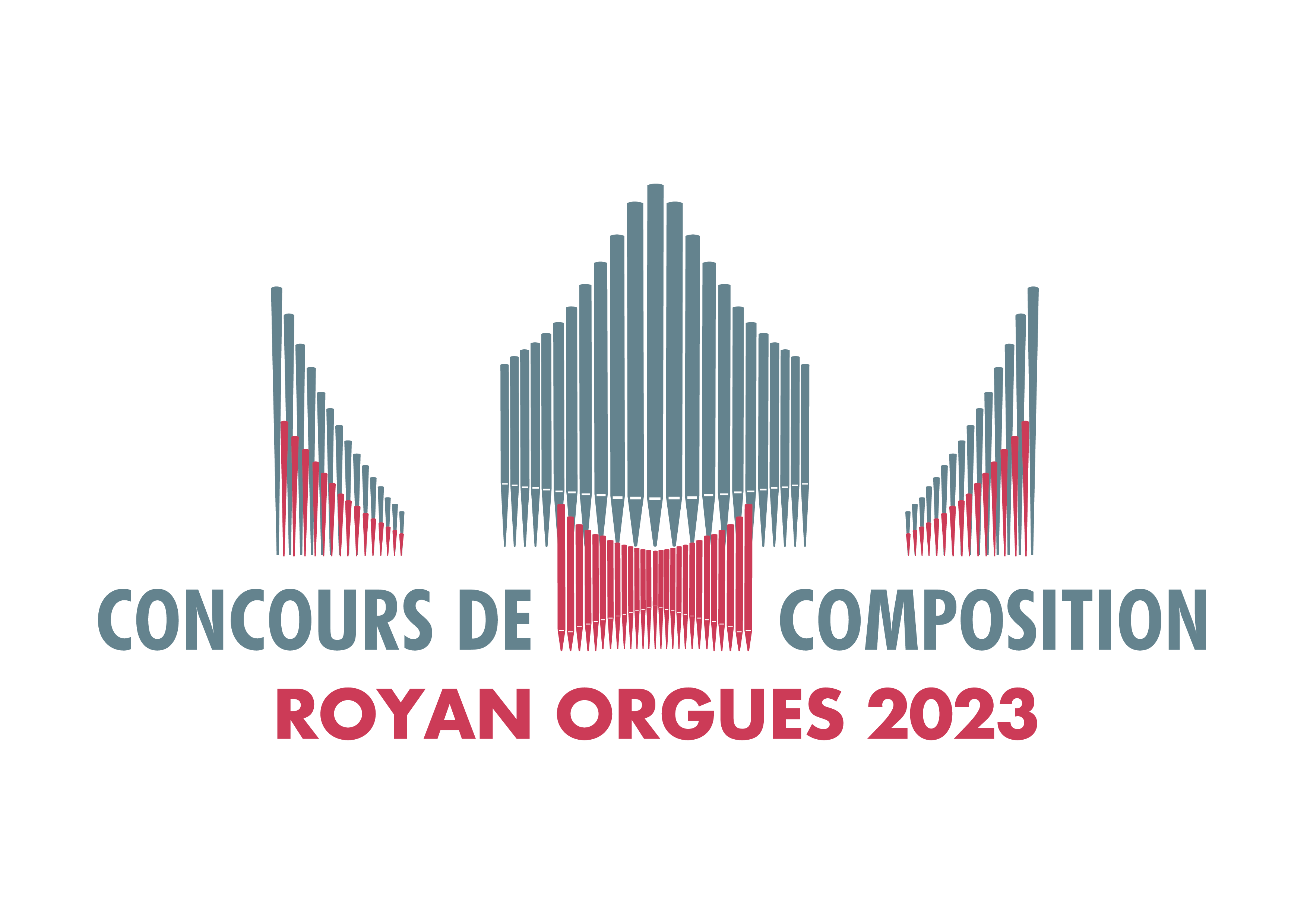 DEADLINE FOR SUBMISSION OF APPLICATIONS